SharkAbout.com

An overview of fund raising campaigns for sharks conservation.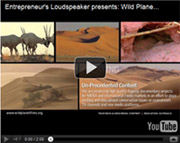 Wild Planet production

A friend from Sharkquest Arabia, Jonathan Ali Khan, has done some excellent work protecting Whale Sharks. Please vote for his Wild Planet production. If he wins, he will use the prize to promote Sharkquest Arabia & their Whale Shark conservation projects. You're allowed to vote once per day.
Link: http://apps.facebook.com/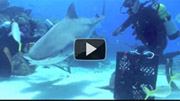 PADI Sea The Change Contest

Please vote for Madi Pip Stewart's "Fearless" video on the PADI "Sea the Change" page. It's AWESOME. If she wins, the 5,000 dollars will go toward shark conservation. You're allowed to vote once per day.
Link: http://www.padi.com/scuba/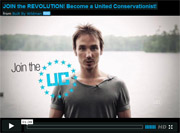 United Conservationsts: start the revolution, by Rob Stewart

United Conservationists (UC) is a different kind of conservation group. We believe in you, in humanity, and that everyone has the power to change the world. Like we did with Sharkwater, our mandate is to educate, inspire and mobilize action through inspiring, award-winning media and by providing real ways for you to protect the species and ecosystems we depend upon for survival. Now we need you to join us. And to fuel the revolution. We urgently need funds to get our organization off the ground and execute critical campaigns. We have experienced amazing success in the last six months, including premiering Sharkwater in Hong Kong, launching a conservation game on Facebook, and encouraging shark fin bans in Saipan, Guam and now, Toronto. With your support, we can continue making real, measurable progress by making the world Fin Free, distributing Sharkwater DVDs throughout China, launching our latest movie, developing conservation media and education, and even helping to save tiger and lemur species. Helping is easy and our Indiegogo campaign makes it fun to donate by giving you cool perks! WE NEED TO RAISE $40,000 in 80 days!

Please, JOIN US and VISIT www.unitedconservationists.org to learn more.
Link: http://www.indiegogo.com/UC_Revolution
Squali uccisi
Da quando ti sei collegato a questa pagina sono stati uccisi clock2 squali a causa di:
finning, bycatch, pesca intensiva e degrado del loro habitat naturale.

Da Gennaio 2014 sono stati uccisi: clock squali.
Siti amici
Statistiche
Tot. visite contenuti : 1478532